Since its release, Nintendo has kept Splatoon fans content with a number of new weapons, modes, and maps. Today, Nintendo of America, Nintendo UK, and Nintendo of Europe all tweeted that the latest map, Moray Towers, will be available to players tonight.
The map, as the name suggests, is based on top of a large skyscraper and is surrounded by other buildings, bridges, and appears to feature helicopter flybys. It is due to be released tonight at 7 PM Pacific/10 PM Eastern Time in the US, and at 3 AM in the UK and 4 AM in Europe.
Recent free DLC for the game included a set of new weapons (including the Sploosh-o-matic gun) and a new Tower Control mode. While we thought that Splatoon was great on its release, we did find that the game could do with having a bit more variety to it. It's great then to see that with this ongoing new content, Nintendo is committed to making this gripe a thing of the past!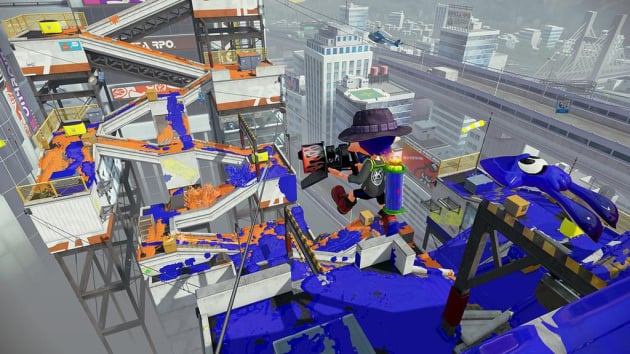 Are you still enjoying Splatoon? If not, are you planning on going back to give Moray Towers a go? Let us know in the comments below.
Source: Nintendo