Nintendo UK today tweeted the first image of the motorcycle that Link will be riding in the upcoming DLC pack for Mario Kart 8. According to the post, the ride is called the "Master Cycle" and (in case you were wondering), it has "plenty of horse power."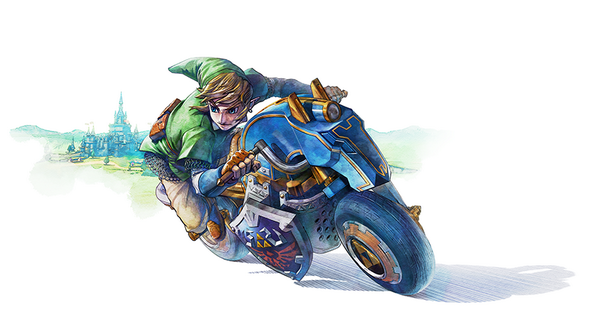 The bike (and Link himself) are part of the first DLC pack for Mario Kart 8, which includes two other characters (Cat Peach and Tanooki Mario), eight new courses, and four new vehicles. It is set to be released this November and will cost you $8.
The second DLC pack has a release date of May 2015 and will include, among other things, the Villager and Isabelle from the Animal Crossing series.
Will that Hylian shield block blue shells?  Does that sinister "horse power" pun mean that Epona has been transmogrified into a motorcycle? Let us know your thoughts on Link's new motorcycle in the comments below.
Source: IGN