Yacht Club Games, the studio behind Shovel Knight, has revealed more information about the latest free update coming to the game.
The developer's blog goes into plenty of detail about future content for Shovel Knight (and can be viewed here), and neatly summarizes the most commonly asked questions surrounding it, including the following (which have been quoted directly from the blog):
We're working on two new campaigns: Specter Knight and King Knight.
Campaigns will not be releasing at the same time. Specter Knight will be released first!
No estimated release date for any Update quite yet.
Similar to our last update, we'll probably go overboard too. Hey! Maybe that's why we're called Yacht Club Games!
New campaigns will come with new Feats and Challenges for the new campaign character!
We're also working on two new modes: Body Swap and Battle Mode!
Just like Plague of Shadows releasing with Challenge Mode, we're planning to release one of these new modes alongside each campaign.
Battle Mode is being designed as a single screen, multiple controller, multiplayer mode and is currently not planned to arrive on handheld versions of the game. We'll be sure to announce if there are any changes on that front.
Much like Plague of Shadows, all of the announced upcoming Shovel Knight content will be free on ALL platforms! For disc/cart and digital versions!
As Yacht Club says above, the studio hasn't revealed a release date for the content yet, but we will be sure to keep you updated on it. In the meantime, you can always pick up a plushie of an in-game character if you really can't wait for more Shovel Knight.
In other news, Azure Striker Gunvolt 2 has now been rated in Australia, revealing that Yacht Club Games is listed as the game's publisher.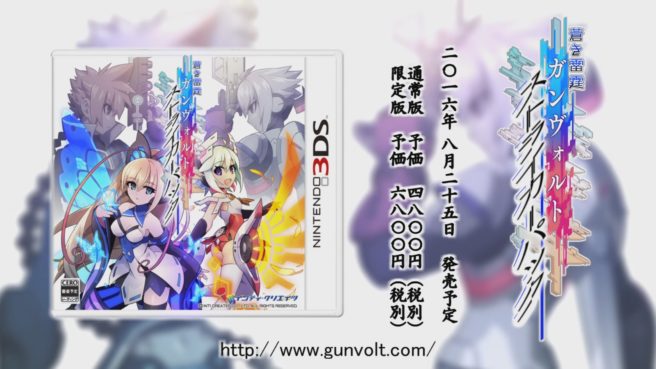 Despite only launching its first game in 2014, Yacht Club Games seems set on expanding beyond its own initial hit series. Azure Striker Gunvolt 2 currently has a summer 2016 release window.
Are you looking forward to the next Shovel Knight update? What do you make of Yacht Club's decision to publish a separate series? Let us know in the comments.
Source: Nintendo Everything