Following on from the recently filed trademark back in May, more evidence continues to emerge on the rumored Super Monkey Ball game for Switch.
A rating for an upcoming title has been discovered on a Taiwanese ratings board and it has the same 'Tabegoro!' title that was trademarked by Sega. According to the rating, the game's name roughly translates to "The food is great! Super Monkey Ball" and it also states that it is coming to Switch, PS4 and PC.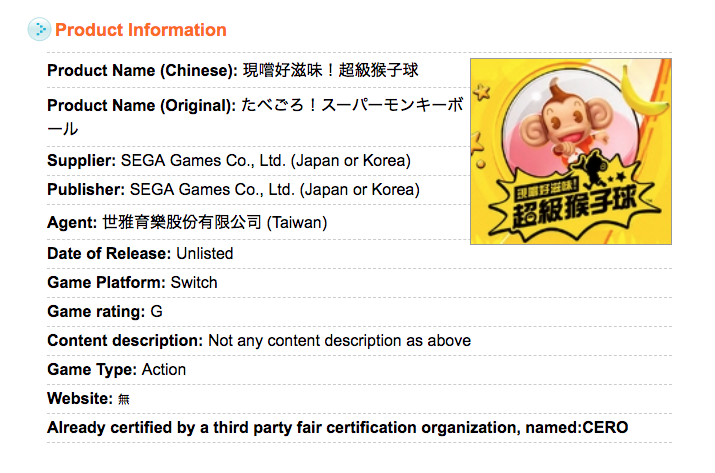 Sega has yet to confirm anything and so, until it is announced, this remains rumor and speculation. Of course, it's starting to look increasingly likely that a Super Monkey Ball announcement will be made soon enough.
Are you convinced or do you think this is part of some elaborate hoax to get our hopes up? Let us know in the comments below.
Source: Nintendo Life