While a Mario/Rabbids game has yet to be officially announced by Nintendo, that hasn't stopped a steady stream of leaks all but confirming its existence. Now, we've got what may be our first look at the game with several apparent marketing images.
We recently reported on the rumour that the game would be called Mario+Rabbids Kingdom Battle, and these images, leaked by Nintendo World Report, corroborate this and much of the information that previously emerged.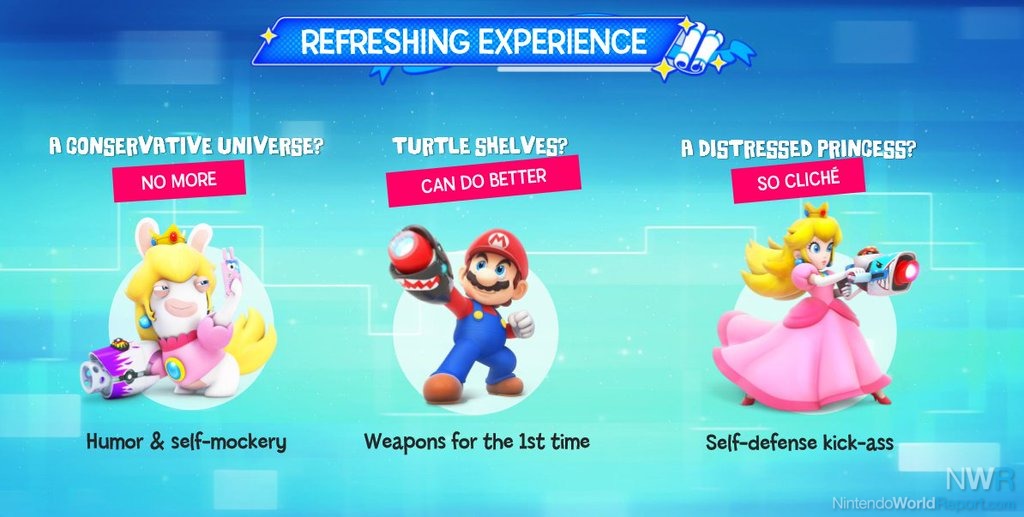 The game will apparently be presented as an RPG, mixing together exploration and turn based combat. Combat itself is described as being more tactical than other Mario RPG games, and the game can be played either in single-player or co-op modes.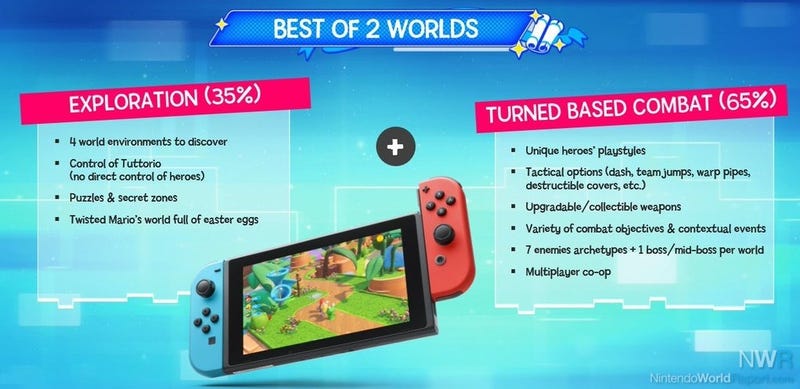 The game will supposedly be published by Ubisoft and is being developed by Ubisoft Paris and Milan. The game's announcement was intended to be made at E3, but the recent leaks have naturally taken away a bit of the surprise. Despite this, Mario+Rabbids Kingdom Battle is expected to launch in August or September. Of course, until any official announcement, this remains rumor and speculation, but it certainly seems all but certain, at this point!
Source: Nintendo World Report