Yacht Club Games has announced that PAX East 2019 attendees will be able to get their hands on three of their titles at the show: Shovel Knight: King of Cards, Shovel Knight Showdown, and a mysterious, unnamed game.
All the publisher has said about the new game is, "But… wait… from the shadows… there's something completely different in store." They've also shared a GIF that shows what appears to be a ninja brandishing a sword, shrouded in darkness, gazing over the ruins of a city in a lightning storm.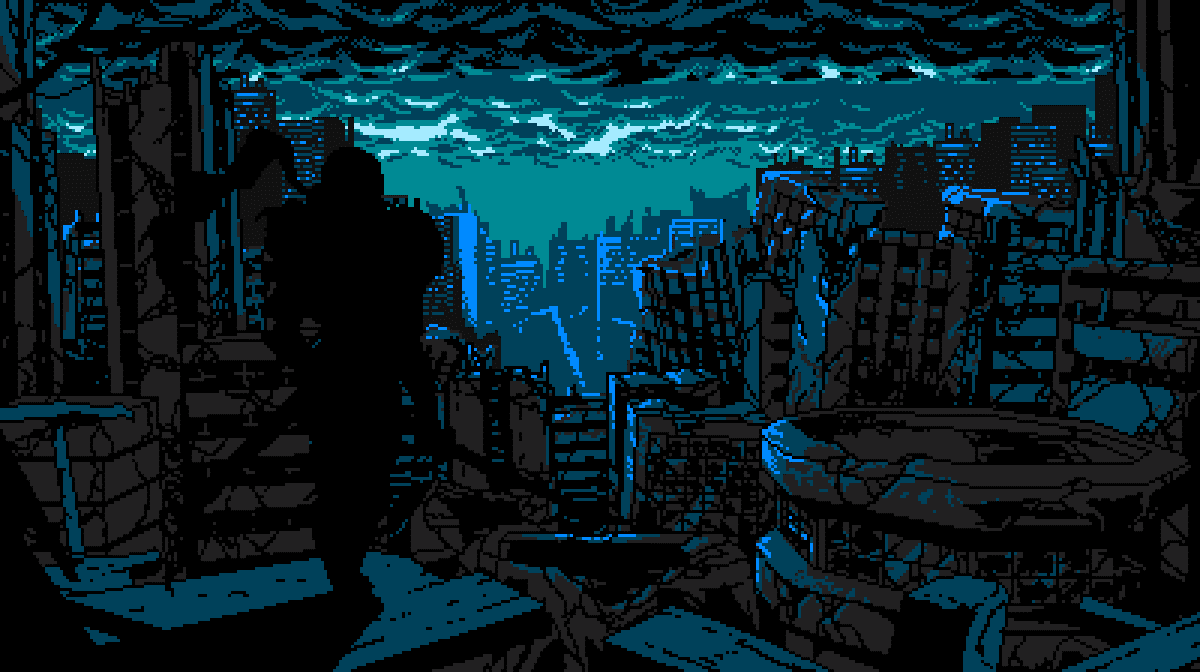 Yacht Club Games, which previously handled the release of the Azure Striker Gunvolt: Striker Pack, seem to be publishing the title rather than outright developing it.
Look out for more information come PAX East 2019, which runs March 28 to March 31.
Source: Nintendo Life