Splatoon 2's upcoming expansion pack, the 'Octo Expansion', will feature a much darker tone — that much we knew. But new images shared on the Japanese Splatoon Twitter account give some indication about exactly what we can expect from it.
These 'deep sea dwellers' look radically different from the Inklings and Octolings we've seen so far, and seem to be part of a unique deep sea society that we haven't seen before.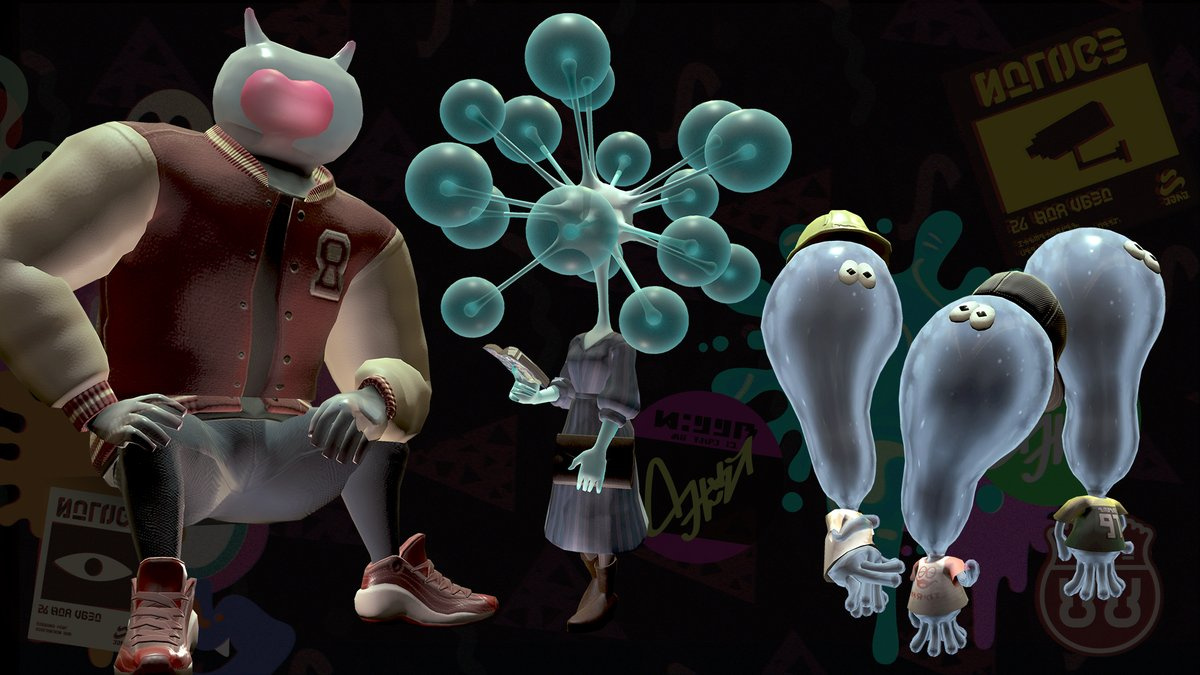 The 'Octo Expansion' is a new single-player expansion featuring the Octoling 'Agent 8' which includes 80 new missions and is expected to be available sometime this year for $20.
Let us know what you think of the 'deep sea dwellers' and whether they fit in with the Splatoon universe in the comments below.
Source: Nintendo