Super Smash Bros. Ultimate was only released on December 7, but it seems that the upcoming Version 1.2.0 will delate all existing replays when it goes live next week.
If you load up the game now, you will see that the new update is coming "within the next week" and, while no information has been given yet on what changes it will bring,  the message states that "you won't be able to watch replays made with previous versions".
If there are any particularly smashing replays that you want to keep though, you are in luck — the message also gives instructions on how they can be exported and kept. You can read this below for easy reference: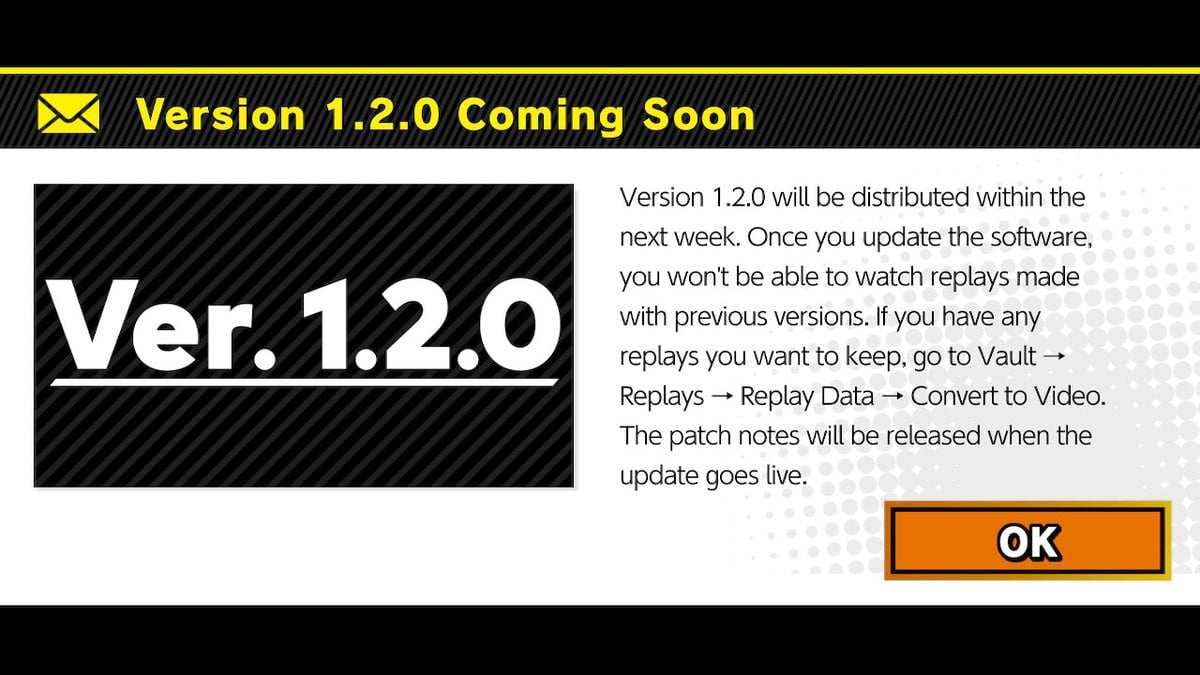 While no official explanation has been given on why the replays won't work with future versions of the game, it's possible that it relates to technical changes made in connection with balances. Hopefully Nintendo will provide further clarity though in the coming days.
In any event, the full patch notes will be released when Version 1.2.0 goes live within the next week.
Source: Nintendo Life