While the toys-to-life market seems to have gone pretty quiet as of late, that hasn't stopped games from dipping their toes into the physical toy market and no such plans make sense more than the recent Rocket League and Hot Wheels announcement.
Psyonix and Hot Wheels have revealed that a Hot Wheels Rocket League RC Rivals Set is set for release this fall. It contains bluetooth-connected Octane and Dominus Battle-Cars that can be controlled using either a smartphone or tablet, and a stadium complete with LCD scoreboards.
For fans of the video game meanwhile, the pack will also include Hot Wheels DLC for Rocket League.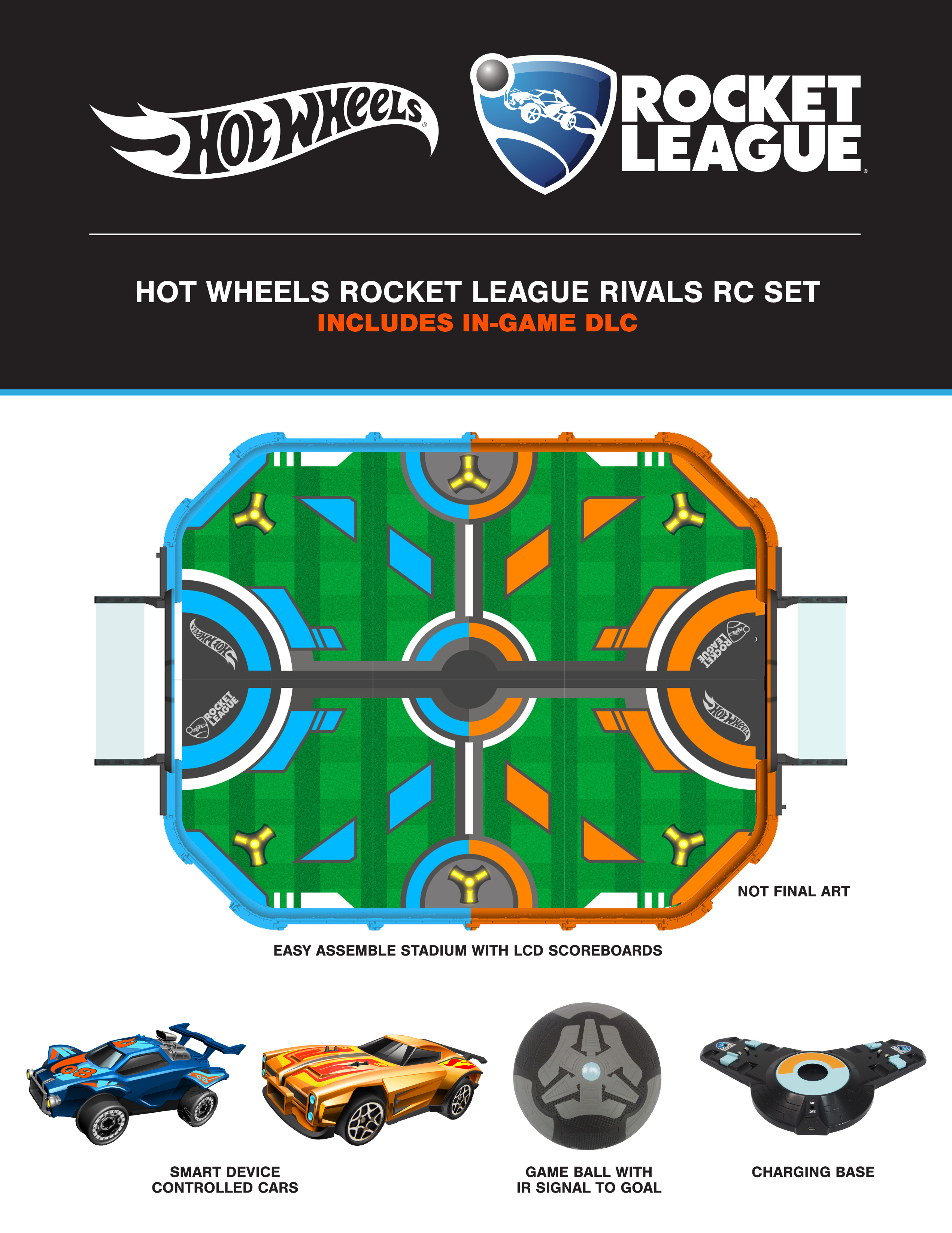 Unfortunately, we are still waiting for announcements of toy or Amiibo versions of those Mario Bros. and Metroid cars, but we'll just have to keep dreaming for now.
Source: Nintendo Life