Nintendo has doubled the number of courses that users are able to upload in Super Mario Maker 2 from 32 to 64.
The news comes from a simple notification that has popped up in-game: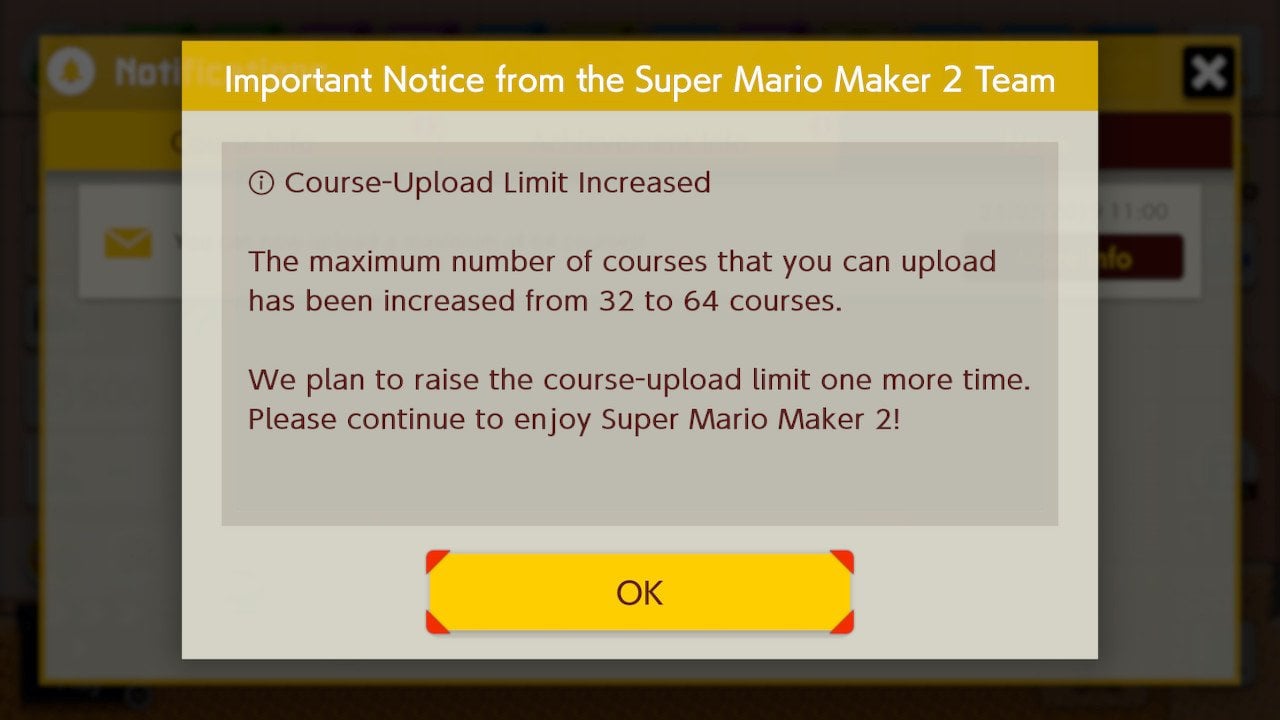 Interestingly, the notice also says that Nintendo will be upping the limit again at some time in the future.
While it's unclear whether Nintendo is staggering these increases as part of a deliberate strategy, users have been complaining about the initial cap since the game was released. Still, that hasn't stopped players from uploading more than 2 million courses.
Super Mario Maker 2 has received nearly universal praise since it released in June, and currently has a metacritic rating of 88%. Let us know what you think of it in the comments below.
Source: Nintendo Life