Developer VooFoo Studios has announced that it will be bringing its top-down racer, Mantis Burn Racing, to Switch.
In VooFoo Studios' own words:
Mantis Burn Racing is a visually stunning, action-packed top-down racing game that combines real-world 'fun' physics with intuitive controls in highly competitive 'one-more-go' style races that players of all ages and abilities can enjoy. Prove your race skills in 5 unique classes of vehicles over an extensive 11-season career with multiple challenges in fast, frenetic, bumper-to-bumper races where winning is everything!
The game is already available on Playstation 4, Xbox One and Steam (and was reviewed fairly well), but the developer has stated that "the game's broad appeal and addictive couch multiplayer make it a great fit for the Nintendo audience and we can't wait to give Switch players the chance to play the definitive version of the game at home or on the move".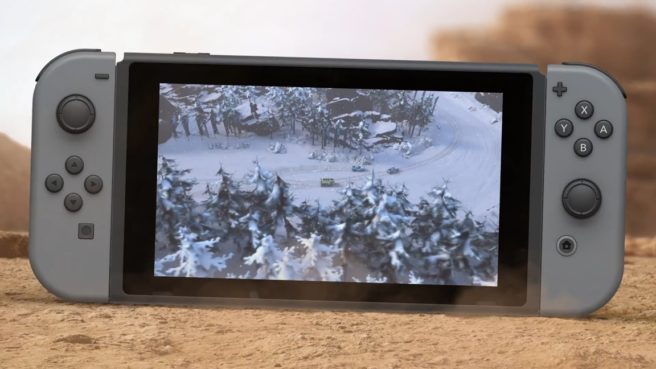 The Switch version of Mantis Burn Racing will also be getting all of the DLC, including"Battle Cars", "Elite" class vehicles, and "Snowbound" tracks.
While a release date has yet to be announced, attendees at EGX in the UK will have a chance to play Mantis Burn Racing on the show floor this weekend.
Source: VooFoo PR