The Nintendo DS went through a number of major revisions in its lifetime, and even the initial model that we got differed from the version that was revealed at E3 in 2004.
Evan Amos (a veteran photographer who is particularly known for posting pictures of video game consoles on their Wikipedia entries) recently shared some of the pictures included with the original FCC filing, giving us a closer look at the prototype model that was shown off at that E3 conference.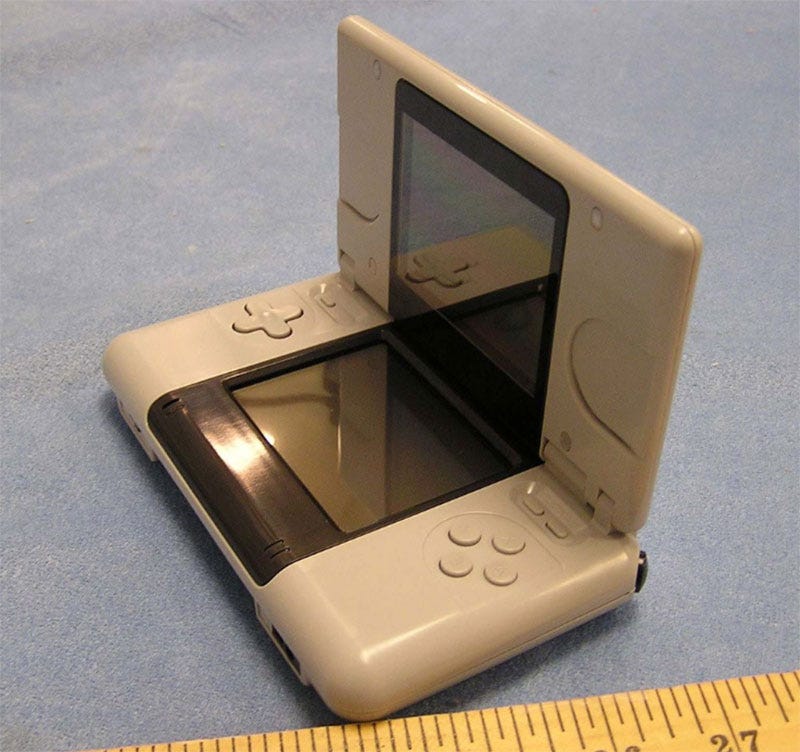 The prototype looks a lot cheaper than the eventual version that Reggie Fils-Aimé would show off on stage. The main difference though between the first model and the version eventually released was that the shoulder buttons were changed from small nubs to proper buttons (which would again be improved further with later hardware revisions).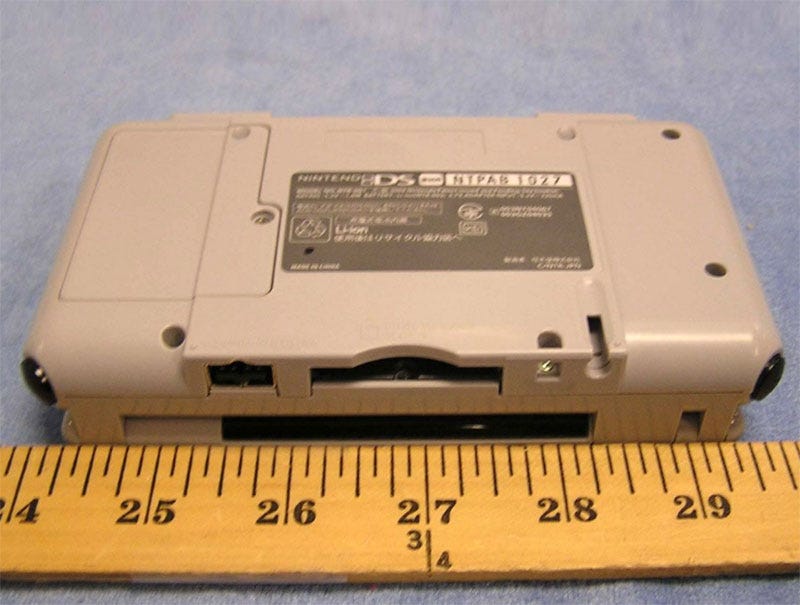 The undoubtedly more stylish Nintendo DS Lite and DSi systems were a marked improvement over the original model, and played a large part in helping the system sell over 150 million units over its lifetime.
Still, images like these show off just how much systems change throughout development and provide an interesting look at what was, at the time, a radical break from past handheld designs.
Source: Kotaku