Nintendo has announced that Dragon King VIII: Journey of the Cursed King will be released on 3DS in North America and Europe on January 20, 2017.
The 3DS game is a remake of the original RPG, which was released on PlayStation 2 in 2005 to critical acclaim. The game's story centers around a quest to save a kingdom from Dhoulmagus, a jester who has used the King's scepter to seize power and turn the King into a troll.
Returning players can expect to see new story content providing more back story about the player's Hero and the villain Dhoulmagus, as well as new dungeons and a new alternative ending. It also features two new playable characters and a number of new side quests.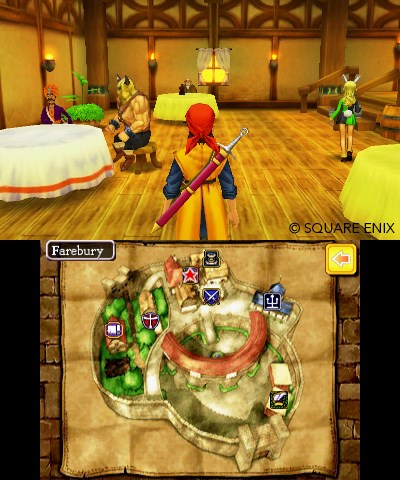 A number of new features are also included in this version, such as a new Quick-Save function, the ability to increase the speed of battles, and the option to take photos, customize them, and share them via StreetPass or off of your SD card.
Will you be playing Dragon Quest VIII on release? Share you thoughts and any memories of the original in the comments below.
Source: Nintendo Everything